Cleaning of business premises
Clean office to a great working atmosphere!!
The types of business premises that we regularly clean are: offices, warehouses, clinics, private surgeries, banks, cafes, museums, shops, etc.
Blistavi dom provides cleaning services for business premises and offices in the city of Zadar and Zadar County. Our extensive experience in cleaning business premises is proven by the large number of companies with which our team of cleaners successfully cooperates. If you have been cleaning your business premises on your own, it is time to leave the cleaning to experts. Do not allow loss of working time due to necessary cleaning. 
Advantages of cleaning services
Out-of-hours cleaning
We can clean the business premises when you are done with the work
Cleaning agents and equipment
You do not need to worry about buying cleaning agents and equipment
Confidentiality of information
Our employees respect the privacy of information and documents
Contractual obligation
At all times, you are sure that the service will be performed with quality
Cleaning experience
After us, your office will simply shine
Why use the services of a professional service?
In addition to saving time and energy in this way, by cleaning your office space you can provide your employees with a professional work environment and a better work atmosphere. We are characterized by the fact that we approach each client / company individually, so we are able to clean in the afternoon, when the office space is empty. When cleaning, we use high quality products and equipment. If you have several branches in different locations, we are able to deliver the service to several places at the same time.
Hire us or hire your own cleaner?
Why are we more practical?
While cleaning for customers who own business premisses we often encounter the dilemma of whether to hire a cleaning worker or to hire a professional service. At first, to hiring your own cleaner seems like a cheaper option, but practice has shown the opposite. Namely, if you decide to hire a cleaner, you must also think about the following costs: administrative costs, the costs of purchasing cleaning agents and equipment, the cost of vacation, the cost of sick leave, not to mention the stress you go through if you need to find a replacement or a new employee on a short notice.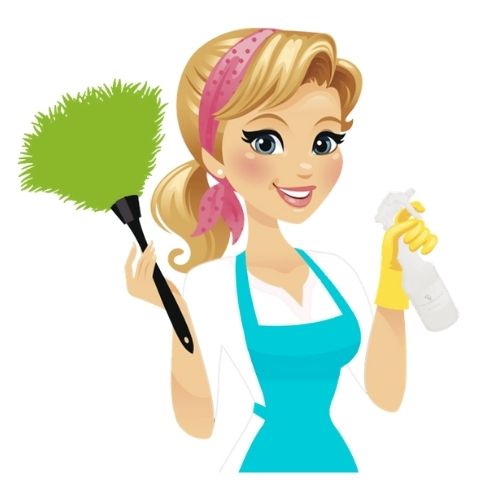 Why are we more favorable?
By a simple calculation, we came to the conclusion that it is much cheaper and less stressful to choose a cleaning service instead of hiring your own cleaner.
We bring cleaning agents and equipment
We bear the cost of sick leave
We bear the cost of sick leave
We provide replacement in emergencies
We guarantee the quality of cleaning
* CLEANING LARGE BUSINESS PREMISES
We are also able to provide
a machine floor washing service
. In this way we can clean and maintain large business premises such as retail centers, large halls, garages, large factories ect.
What does cleaning include?
Cleaning and mopping the floors
Removing cobweb and dust
Emptying trash cans
Wiping desks and office equipment
Washing and polishing the toilet
Cleaning of office kitchen and utensils
Service list
The cost of cleaning a business premise depends on the frequency of cleaning and the size of the space. Before defining the price, we recommend a tour of the space so that the offer can be as accurate as possible. Going out on the field and giving out the official offer are completely free and non-binding!
Fast, high quality, efficient
After signing a contract with Blistavi dom, all your worries about cleaning disappear instantly. Let your business premise always shine!
Do you clean in the afternoon?
We are able to perform cleaning services in the late afternoon and evening when your business premises are empty, not to disturb your privacy. However, if you opt for cleaning in the evening hours, the cleaning fee is increased. We are able to provide cleaning services at the time that suits your needs the best.
What does your equipment cleaning service include?
Is it possible to order your services on weekends?
Can I only order occasional cleaning of the business premises?
What is the price of office cleaning?