Cleaning of villas and holiday homes
Your villa is in safe hands!
If you are looking for a cleaning company that guarantees high quality, you are in the right place. Cleaning service Blistavi dom is a reliable partner for the cleaning of villas and holiday homes.
Are you renting a luxury holiday home and do not have time to clean up or do not want to leave your house to inexperienced employees? That is why the owners of luxury houses for rent in Zadar, Novalja, Privlaka, Vir, Zaton, Sukošan, Bibinje, Posedarje etc., have chosen the cleaning service Blistavi dom. Considering the fact that you are renting a luxury facility, cleaning has to be done at the highest level in the shortest possible time. To all guests, the cleanliness of the holiday home is extremely important and greatly affects their satisfaction. Leave the cleaning of your rental house to us!
Advantages of cleaning services
Contractual obligation
We guarantee adherence to deadlines
We guarantee compliance adherence to deadlines
We use high quality cleaning agents and equipment
Additional services
We also do bed linen washing, pool cleaning, check-in and check-out
Fast communication
You can arrange cleaning appointments via e-mail, calls, chat
Why use the services of Blistavi dom?
When it comes to cleaning villas for rent, choosing Blistavi dom cleaning service is the best option because we have a large number of experienced employees at our disposal. No matter how big the house is, we complete the cleaning in the period from the departure of one guests to the arrival of others. And most importantly, we will never leave you stranded.
Cleaning service or undeclared workers?
Why a cleaning service?
Before choosing the right cleaning provider, you must have wondered if a better option is to clean yourself or hire additional help. We have to reassure you right away, undeclared cleaning is by no means a good option! Your employees are not bound by a contract, so they can leave you in the middle of the season. Also, based on the square footage and the first cleaning, we determine exactly how many employees are needed to perfectly clean your villa.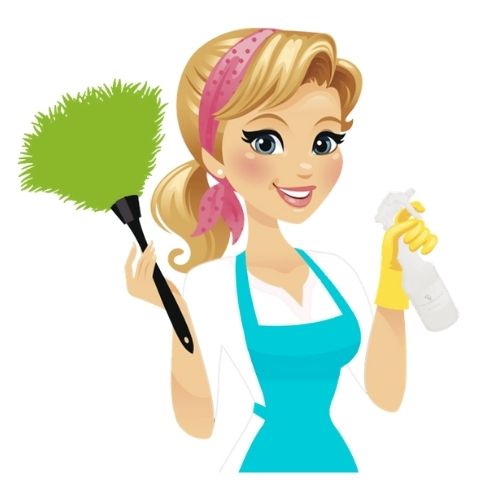 Our advantages
Below is an overview of the most significant advantages of cleaning services over black cleaning.
Contractual obligation to clean
Our cleaning agents and equipment
Customer support
Damage insurance
Reliable and registered employees
* COMPLETE CARE OF YOUR VILLA
We are also able to provide a full facility management service. By that we mean making reservations, washing and ironing bed linen, cleaning the pool, welcoming and seeing off to guests. One company for everything, can it be better and simpler?
What does cleaning a villa include?
Cleaning and dust removal
Thorough cleaning of the kitchen
Cleaning all glass surfaces
Cleaning and polishing toilets
Vacuuming and floor mopping
Replenishment of hygienic material
Service list
By reviewing the pictures or by going out on the field, we determine a flat rate cleaning price that does not change ili remains the same throughout the season. The flat rate is determined by the square footage, the number of rooms, the square footage of the glass surfaces and the garden. For an official offer, contact us without obligation or click on the approximate calculation below.
Fast, high quality, efficient
After signing a contract with Blistavi dom, all your worries about cleaning your vacation home disappear instantly.
How many people are needed to clean the villa?
Several experienced employees are needed to clean the holiday home after departure of the guests.  Depending on the requirements of the villa and the time we have at our disposal between the departure of old and the arrival of new guests, we send 3,4,5 or more employees for cleaning.
What does your equipment cleaning service include?
Will the villa be cleared by the time new guests arrive?
How big is your cleaning team?
How and when can I report bookings?
What is the fee for cleaning the villa?